List of Hindu Temples in Kolkata (Calcutta), Hindu Temples in Kolkata.
List of Hindu Temples in Kolkata (Calcutta)
Hindu Temple in Kolkata
ADYAPEETH Temple:
Origin of Adyapeeth lies in the ground of Eden Gardens, when Sri Annada Thakur, a religious personality had discovered a black marble in the form of the ' Divine Goddess Kali '. The incidence pertains to the year 1915, when the foundation stone for Adyapeeth was laid in the dreams of the founder member Shri Annada Thakur. The deity was worshipped according to Hindu religious rites, but before immersion in the Ganges, was photographed to be circulated among the public.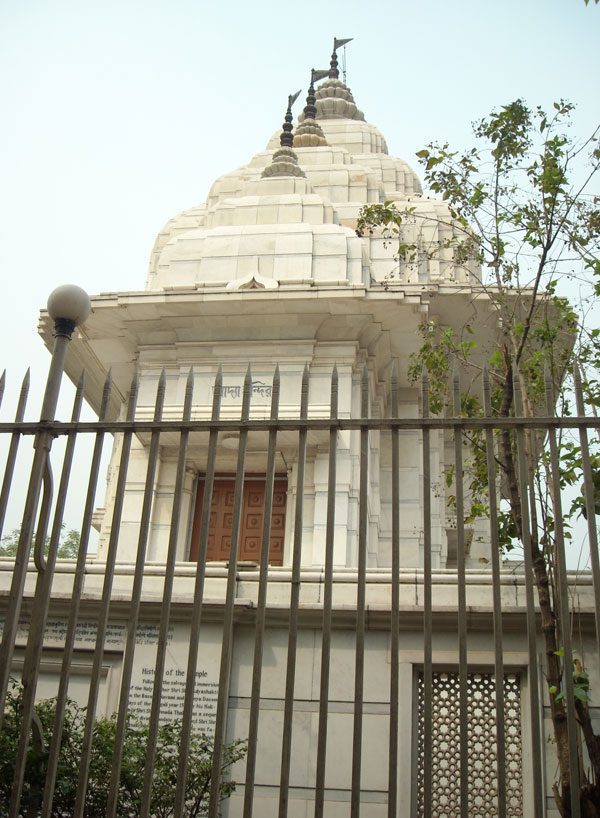 This deity was worshipped as AADYA MAA, in the original concept of ' The Divine source of all energies on earth '.
original concept of ' The Divine source of all energies on earth '. Later on, the temple, which is situated near Dakshineshwar was devoted to a group of trustees, wherein they took an oath to protect and serve the human population. The temple committee now serves the poor in different forms, besides, managing an orphanage. They dedicate their services to the 'The Divine Mother'.
BELUR MATH:
An auspicious and religious destination not very far away from the heart of Kolkata, Belur Math hosts the Headquarters of Ramkrishna Mission. Situated at the western banks of Hooghly River, it represents a Math (A vast area offered for religious and spiritual learning process), with serene and peaceful atmosphere, which gives a sense of belongingness to the visitors. The Math remains open between 06: 30 am till 11:00 am, and between 03:30 till 7:00 pm. Belur Math is located at a distance of 3 Kms from Dakshineshwar and is well connected by rail, road and air.
BIRLA MANDIR:
A high quality marble structure, Birla Mandir is an excellent architecture spread over an area of 44-katha lands, on Ashutosh Chowdhury Avenue. Opened in 1996, for public view, it represents a piece of traditional artistry combined with modern technology. Propagating Hindu idols and philosophy, the temple is visited by a huge number of viewers annually who enjoy the combination of sandstone and marble.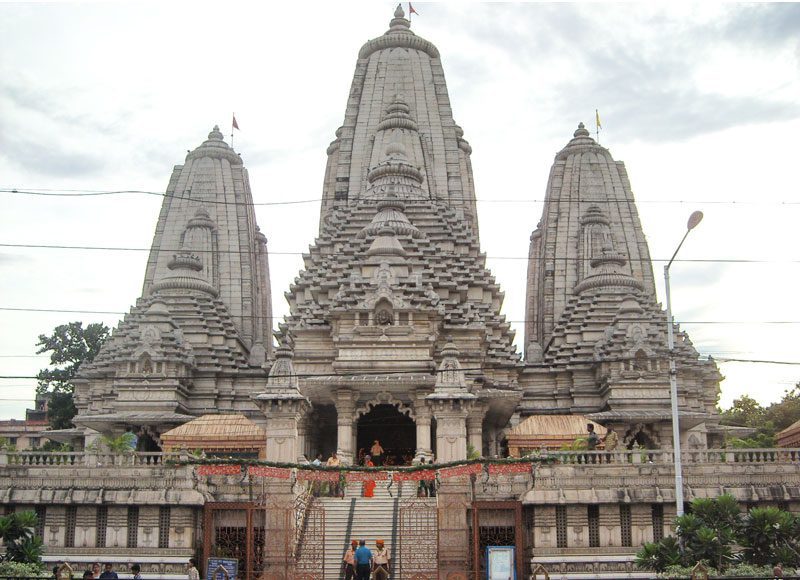 DAKSHINESWAR KALI TEMPLE
Yet another heritage site, Dakshineshwar Kali Temple is one of the oldest architectures in West Bengal. Situated at a distance of 12 Km from the center of Kolkata, on the banks of River Hooghly, the temple is dedicated to the Goddess Kali. The temple constructed in the year 1847, by Rani Rasmani, is famous for its' priest employed, i.e. the great spirit Shree Ramkrishna. This is where Ramakrishna attained his spiritual vision of the unity of all religions. It takes about 30 minutes to reach Dakshineshwar from Kolkata.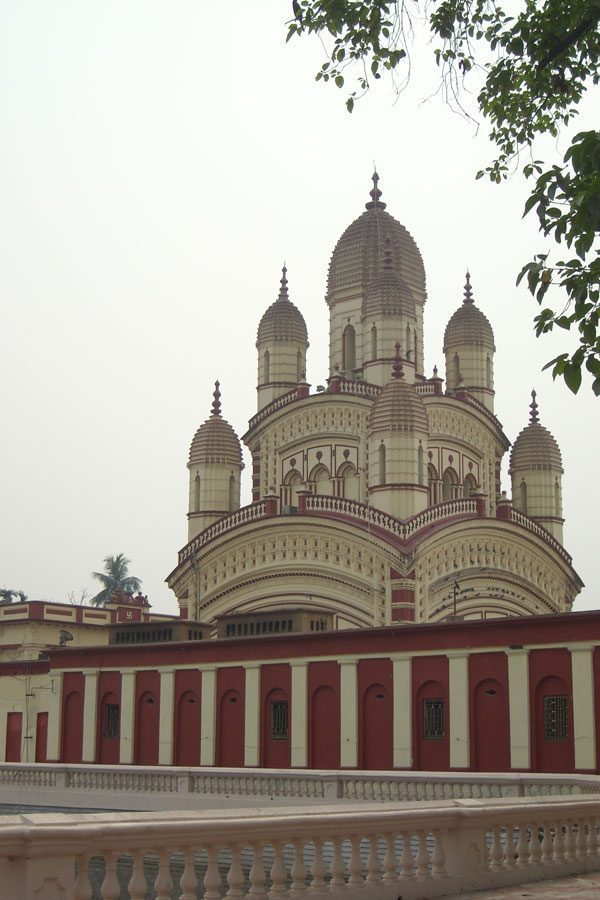 JAIN TEMPLE:
Jain temple is situated in the north east of the city, which is of exquisite design and construction is dedicated to the 10th Century. An architectural aspect represents 24 Jain Tirthankars and is an ornate mass of mirrors, colored stones and glass mosaics. The temple remains open on all weekdays between 6 a.m. to 12 noon and 3 p.m. to 7 p.m respectively.
KALIGHAT TEMPLE:
A very famous temple located on the banks of the Hooghly river, Kalighat is a famous pilgrimage center for Hindus all across India. Originally known as Kali Khetra (Kolkata is perhaps its derivative), this temple was built in 1809, by Sabarna Chowdhury. Architecture consists of gray masonry embellished with green mosaic. It has a double canopy – shaped roof in the typical medieval Bengal style of architecture. It is considered to be a sacred part of 51 shakti pithas'. Situated at a distance of 15 Kms from Howrah, railway station, the location forms an important landmark in South Kolkata.
THANTHANIA KALIBARI:
Located in College Street on Mahatma Gandhi Road, the famous temple is dedicated towards Goddess Kali, the womanpower almighty. Usually open to visitors between 09:00 am till 09:00 pm for puja offerings, the temple structure provides a serenity and divine atmosphere for the devotees. Even if admission is free, in the temple, photography is strictly prohibited.