Bakkhali Travel Guide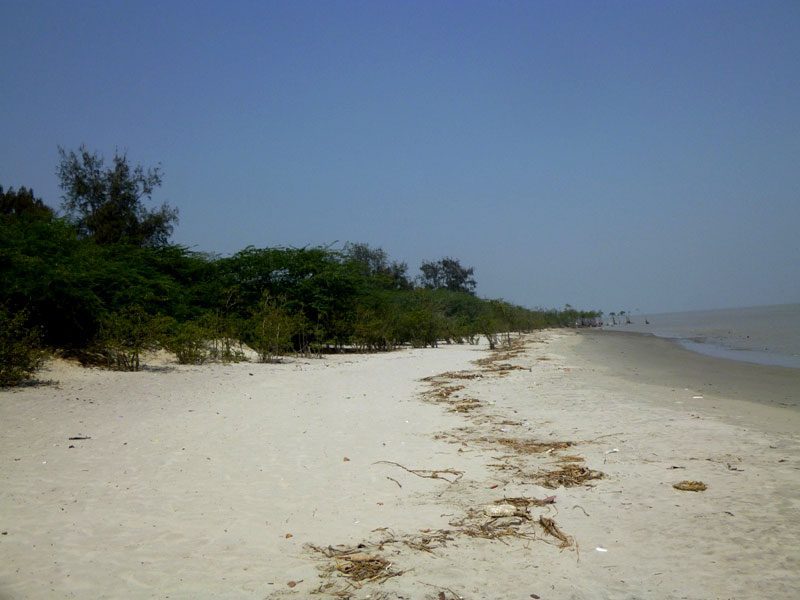 Image Courtesy: https://www.wbtourismgov.in/
Bakkhali is a popular tourist destination in South 24 Parganasm West Bengal. Very close to Sundarbans, the island is located on one of the deltaic islands, which forms an integral part of Sundarbans. Historical records reveal that Bakkhali was discovered by Sir Andrew Fraser ex Lt Governor of Bengal.
The beach is famous for Casuarina plantations. Best suited for long walks and drives, the site is in majority preferred by couples, who would like the serenity. Most famous attraction is the crocodile breeding centre. Other tourist specialities include the temple of Banbibi, Henry's Island and Jambu Dwip.
Bakkhali Sightseeing
How to reach Bakkhali :
By Train:
Local trains from Sealdah are available early in the morning which reaches the nearest station Namkhana. Cars can be available for tourists from this point. Fares vary between Rs 150 – 250/- per trip, depending on the trains.
By Bus:
Buses ply directly from Esplanade, operated by WBSTC (West Bengal Surface Transport Corporation). Fares are Rs 100/- approximately per person.
By Car:
Cars are available directly from Kolkata. Fares vary between Rs 2000/ – to Rs 2200/- per trip depending on the nature of the car available.
Hotels in Bakkhali
Food:
Availability of food is in varieties. Chinese, Moghlai, Continental dishes are famous, although normal Bengali cuisine is widely available. The destination is famous for all varieties of fishes , besides seafish and crabs. Famous hotels include:
Hotel Amaravati
Balaka Hotel
Hotel Babylon
Hotel Icon Heritage
Average cost of stay varies between Rs 1500/- to Rs 2000/- per day exclusive of food.