Institutions of Kolkata
Calcutta National Medical College & Hospital
Founded, on the inception of Bengali New Year, in the year 1921, the college was originally popular as National Medical Institute. The activity for construction was carried out at Wellington Square, and money donated from ' Tilak Swaraj Fund ', the college was destined to carry out social wellbeing through a noble cause. Well equipped with good infrastructure and doctors, is located on CIT Road.
College of Ceramic Technology
Primarily aimed towards preparing professionals dedicated to the service of Ceramic and allied industries, college of Ceramic Technology is located in Abinash Chandra Banerjee Lane. Established in the year 1941, by professor sasadhar ray, the institute earlier imparted B tech degree in Ceramic Technology under the affiliation of Calcutta University. Presently the institute is affiliated under West Bengal University of Technology.
College of Leather Technology Complex
One of the oldest and premier Engineering colleges in Kolkata, College of Leather Technology , is situated on the EM Bypass, in Sector III of Salt Lake City. The college offers 4 years bachelor course on Leather Technology, and admission is possible through West Bengal Joint Entrance Examination.
Institutions of Calcutta
Dr. R Ahmed Dental College & Hospital
Founded in 1920, R Ahmed Dental College was dream fulfilled for Dr. Rafiuddin Ahmed, a renowned dentist. Shifted to its' current address in Moulali, in 1930, the college started the first batch in 1952, and offers currently undergraduate and post graduate degrees in dentistry. Presently seat capacity is 100 and admission is ensured through West Bengal Joint Entrance Examination.
List of Institutions in Kolkata
ICFAI Business School, Kolkata
Dedicated to the cause of society, ICFAI Business School was basically formed, to promote the concept of Management education. Different campuses, of the business school, which are spread throughout the country, the institute is one of the best and well known business schools all over India, the institution is being run by private management , head quarters of which is located in Hyderabad.
Indian Institute of management, Joka
One of the premier national institutes, Indian Institute of management, Joka, imparts post graduate diploma in management education, one of the most prestigious degrees for Indian professionals. Established in 1961, and being the oldest of all IIMs , the Institute boasts of a 135 acre campus, flooded with open spaces and greeneries. Apart from offering post graduate courses, the Institute also conducts various types of training programmes, Management Development programmes, Executive courses for working professionals etc.
Indian Institute of Social Welfare and Business Management
Established in 1953, it is one of the oldest institutes imparting Management Education in the country since then. Accredited by several national bodies, which includes department of Technical Education, Ministry of cultural affairs, the institute offers degree and diploma courses in various streams of Management. Degree courses are imparted by University of Calcutta, as the institute is conveniently located near the main campus of Calcutta University, College Street.
Indian Statistical Institute
One of the oldest institutes in Kolkata, propagating the idea of ' statistics' in Higher Education, ISI engages into a lot of activities like teaching, research and application.
Set up in 1959, the institute maintains its' own library, which is quite resourceful. The institute which is located in Baranagar, offers graduate and undergraduate courses of national importance under the supervision of 250 faculty and 1000 supporting staffs.
Institute of Chartered Accountants Of India
An institute of national repute, it was established by an act of Parliament, in 1949. The aim was to regulate and guide the professional Chartered Accountants in the country. Presently conducting exams on a national basis, for students interested in the profession, the institute, designs its' own course material, and has tailor made courses for working professionals.
Institute of Chemical Biology
Aimed for conducting research on curable and non curable diseases, this institute was set up in 1935, as one of the premier social bodies. Well equipped with state – of – the art facilities, the staffs employed have a high expertise on conducting research on various types of diseases, to investigate, the reasons of occurrence, prevention methodologies and curing medicines. In order to maintain an economic viability, the institute, presently conducts research towards a specific purpose , which can be commercially fruitful to them, as well as our society.
Institute of Company Secretaries of India
Located at Everest House , the ' Institute of Company Secretaries ' in India is a nationally accredited body, offering courses for Company Secretaries.
Institute of Cost and Works Accountant
Aimed for producing so called ' accounting professionals', the institute is one of the premier ones' disseminating the light of professional education. Offices cum centres being located in Park Street and Harish Mukherjee Road, ICWA is an institution of national importance. Courses designed for Higher Secondary students' and Graduates, the minimum eligibility for entering the institution for a student is Higher Secondary qualified or above.
Institute of Management Study
Situated in Mukundapur, Institute of Management study is a premier business school and computer training organisation catering to undergraduate and postgraduate students' in Kolkata. Affiliated to AICTE ( All India Council of Technical Education ), the institute provides for BBA ( Bachelor of Business Administration ) & MBA ( Master of Business Administration ) level programmes. The institute is manned by qualified faculties, who had started their initiative on July, 2006. The institute has its' own publication, and also offers dual programmes, with additional Enterprise Resource Planning training.
ITC Sangeet Research Academy
One of the foremost institutes, for learning the art of Music, ITC Sangeet Academy , is conveniently located in Netaji Subhash Chandra Bose Road, Kolkata: 700 040. Paying the highest tribute to our national culture, the institute provides for vocal training in music, and also conducts examinations to disburse degree and diploma in the art of music.
Marine Institute for Engineers
One of the oldest training institutes for Marine Engineers', is located at Taratalla Road. Earlier, it was popular in the name of Directorate of Marine Engineering and offers a 4 years' bachelor degree programme, through Jadavpur University The institute got its recognition in the year 1983, although from the current financial year, it is supposed to be operating under Indian maritime University.
Satyajit Ray Film Institute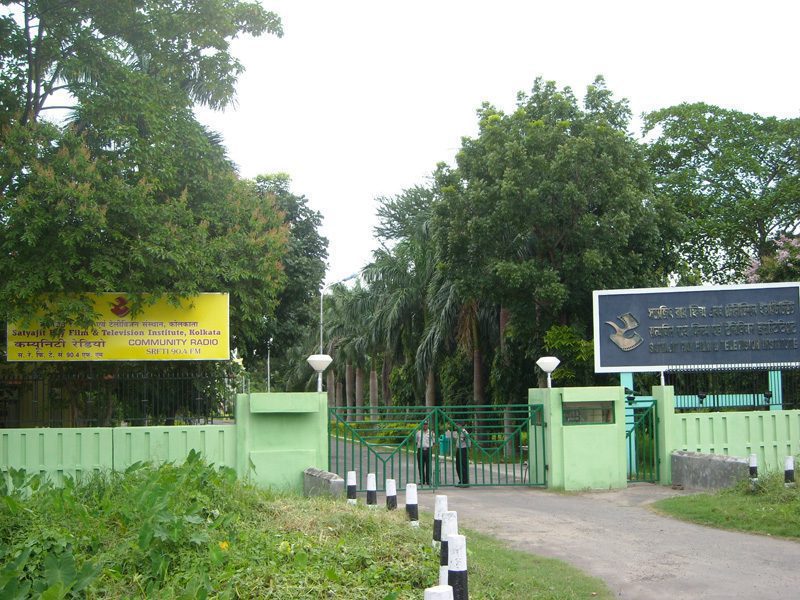 Being one of the most legendary institutes in the country, promoting culture and creativity, the institute is situated in Panchsayar, in Kolkata. Named after the oscar winning director Honorable Satyajit Ray, the institute was registered in 1995, as an autonomous one. Registered under the state of West Bengal, promotes different courses in Film production and associated areas.
The Institute also undertakes independent project development, funding programs for documentaries and feature films, as well as film production.
School of Printing Technology
Another premier college to ensure Engineering Education in Bengal, is School of Printing Technology situated right on ' Raja Subodh Mallick Road', Jadavpur. Offering courses in Printing Technology, the admission for students is ensured through the West Bengal Joint Entrance Examination.